It's been nearly a year since I wrote that post: A new chapter. During that time I did a bit of traveling, spent a fair amount of time slacking off at the beach (you can't resist that during summer time in Australia), but most of all I was studying. I was keen to deliver on my resolution to pick up lasting fundamental skills.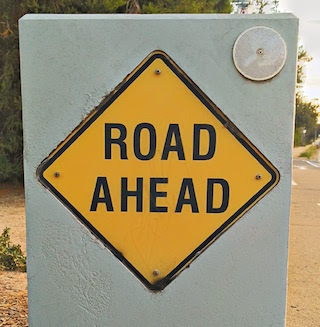 As I already had an experience with online education and found it as good, if not better, than in-person training, I went for online courses again. There is no shortage of opportunities for online learning for anyone who wants to pick up new skills, especially in technology: Coursera, Pluralsight, Udemy, Lynda.com, just to name a few, provide lots on online courses covering a wide variety of technologies. Most of them are very affordable or even free. I listened to a few lectures on Coursera.org before, however I never took them seriously. And just when I was deciding what to learn next, an email arrived into my mailbox advertising a brand new Full Stack Web Development Specialization. In Coursera's lingo, a specialization is a sequence of related courses which progress you to a particular goal, in this case – becoming a full stack developer, i.e. a developer who is capable of creating both back-end and front-end sides of a software solution, in this instance in JavaScript. That specialization was advertised to include the following courses:
and an optional capstone project, where students could apply the newly acquired skills to build a real-world software product.
Although I already knew some of these topics, I decided to enroll for that specialization anyway. After all, reiterating the fundamentals never hurts. A part of my resolution was to acquire fundamental skills which do not depend on a single vendor. And the web is as fundamental as they get. The web is everywhere, it has become the application platform, and web frontend has become the front-end. I agree with Atwood's Law, stating that "any application that can be written in JavaScript will eventually be written in JavaScript". Over the years I've watched the meteoric rise of JavaScript from the sidelines wishing I could make a career turn and concentrate on that brave new world. Well, now I had a chance.
Before I've got stuck in the Oracle swamp, I used to build UI applications. That was what I did well and enjoyed doing. At those old times, UI meant C++ with MFC, Delphi, Visual Basic, or some similar old tools no one can recall now. And since I decided to take a career turn, I wanted to get back to UI. But since UI now universally means web applications, I had to become an expert in web development. I took a plunge and enrolled for the Coursera's specialization.
The next few months were intense. At first I thought I could learn at a leisurely pace at Coursera, and if I'm bored I'll pick up some other courses to do at the same time. But instead, I found that Coursera's stuff was full-on. I had to watch the lectures, read a lot of supplementary materials, do assignments and turn them in each week. And because I wanted to obtain an in-depth understanding of how everything worked, I was studying nearly full time. Then I had to verify other people's assignments – Coursera has a peer-to-peer assessment model, where each student has to grade assignments of 3 other students each week. That is clever, and I found that I learned as much from other student's fork as from my own study.
In the middle of the second course I was doing, Coursera suddenly changed its business model. It used to be all free for everyone. Now anyone who wanted to get assessed and graded had to pay. I still could watch all the lectures for free, but my assignments wouldn't be graded and I wouldn't get the course completion certificate. After some consideration I chose to pay – it wasn't that much anyway.
To cut a long story short, that was quite a ride. Now when it is all behind me, I wholeheartedly recommend that specialization to anyone willing to learn about web development. You may take all of its courses to learn everything you need to know to become front-end or back-end web developer, or pick individual courses to suit your learning needs. Either way, it is an excellent value for your time and your money.
In a few days after I finished the last course and updated my resume, I had a new job as a front-end web developer. It is a new direction for me, a new road ahead. I like it, I think I'll stay on it for a while.