Recently I started experiencing a weird issue with my 2016 MacBook Pro.
I occasionally play Velocidrone FPV racing simulator on it. So far it worked fine. Although MacBook Pro doesn't have enough power to run it in 4K resolution, it works reasonably well in 1280x1024.
However, this time it was a different story.
Once I started the game, the CPU went to 100% and the frame rate dropped from above 40FPS to one frame per few seconds. That lasted for about 30 seconds. Then everything sped back up, only to go back down in another 20 seconds. And so on.
When I looked at the CPU load chart it looked like this:

The CPU was consumed by "kernel_task" whatever that was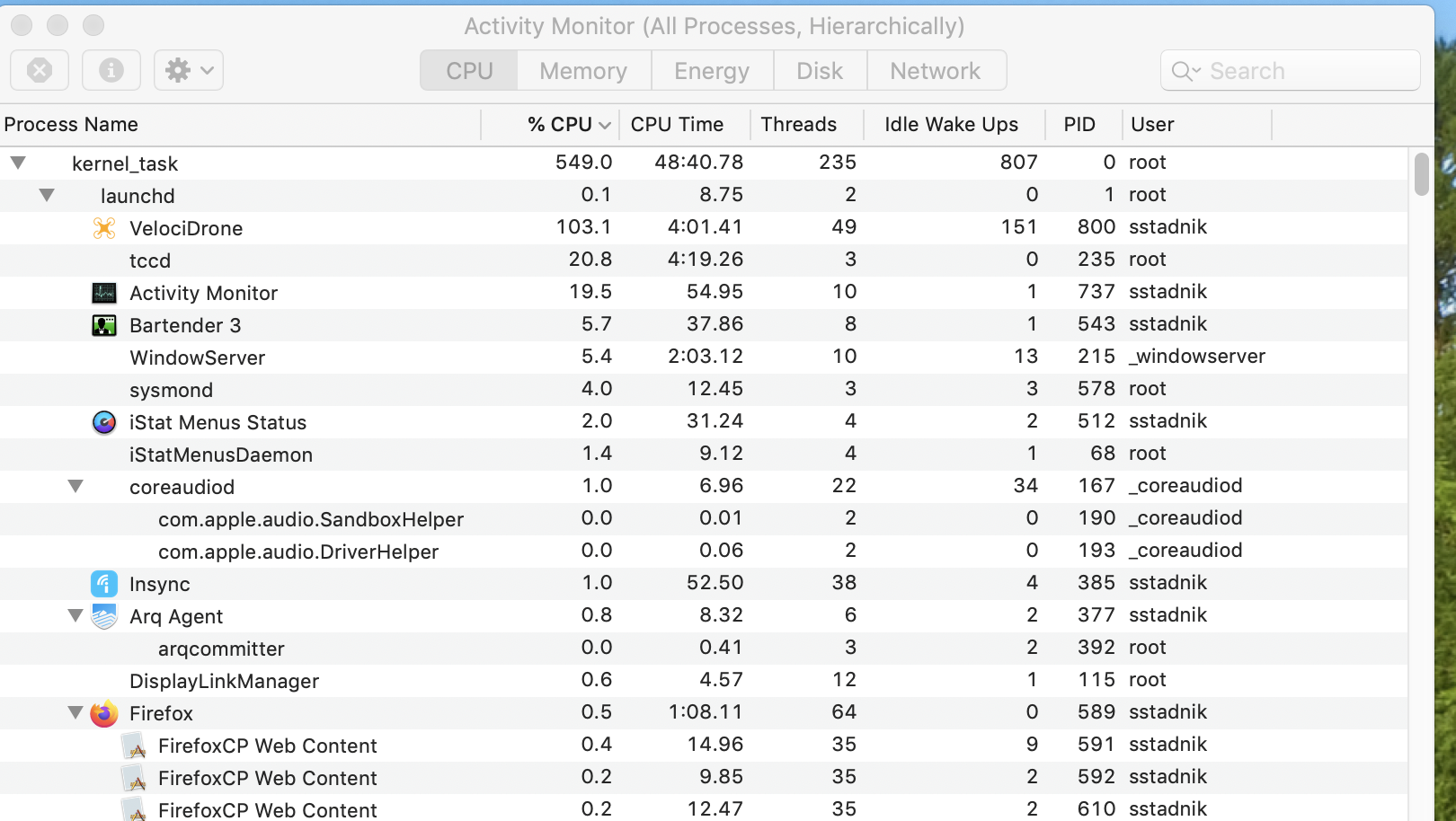 And this is what it looked like when it came back to normal: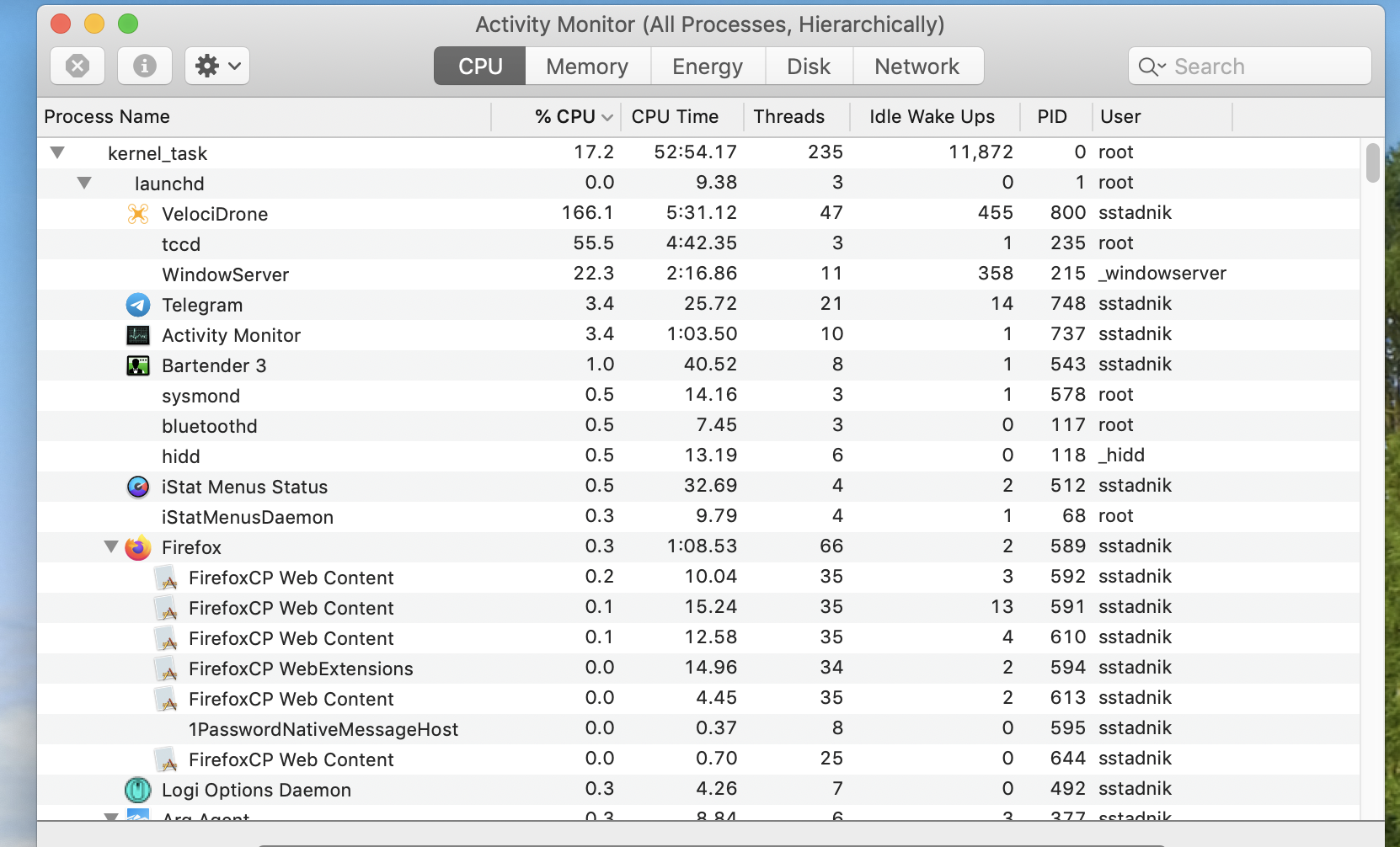 No matter how much I tried, I wasn't able to find a reason for that behaviour.
What was that mysterious "kernel task"? The search on the internet didn't bring clarity. One thing was clear - something was hogging my CPU.
Read more →